Many of you know I've begun recording a podcast with my dear friends, fellow writers and thinkers, Carl McColman and Kevin M. Johnson. They've focused on silence and contemplative studies for years via writing, speaking, and personal practice.
We're finally on iTunes sharing our podcast with the world. It's titled Encountering Silence because of the way silence is a threshold into the unknown. More than that, we've found that as soon as we begin to name our "experiences" within silence, we fail to behold the vastness it contains. By diving into this boundless topic, we take turns talking about topics like childhood silence, toxic silence, silence and social justice, silence and sexuality, silence and political action, communal silence, silence as it relates to the divine, and many other topics of interest as they relate to silence.
We currently have four episodes released which can all be found on iTunes Podcasts, Android, GooglePlay, Stitcher, or wherever you catch your podcasts. We hope you'll take the time to find us, subscribe, listen, and review!
In the coming months we'll be adding some interviews to the mix with a variety of authors, professors, intellectuals, and a number of others… Stay tuned!
Finally, to make all of this possible, our team contributes about 10+ hours a week to recording, preparing, developing, editing, and creating content. We'd love to give more time to this project as we want to help people appreciate the beauty and meaning of silence — and why silence helps us to lead healthier and happier lives. We've created a Patreon page where y'all can join our team and help us create more content. With your monthly pledge, you become a patron of our podcast. In other words, you become part of the team.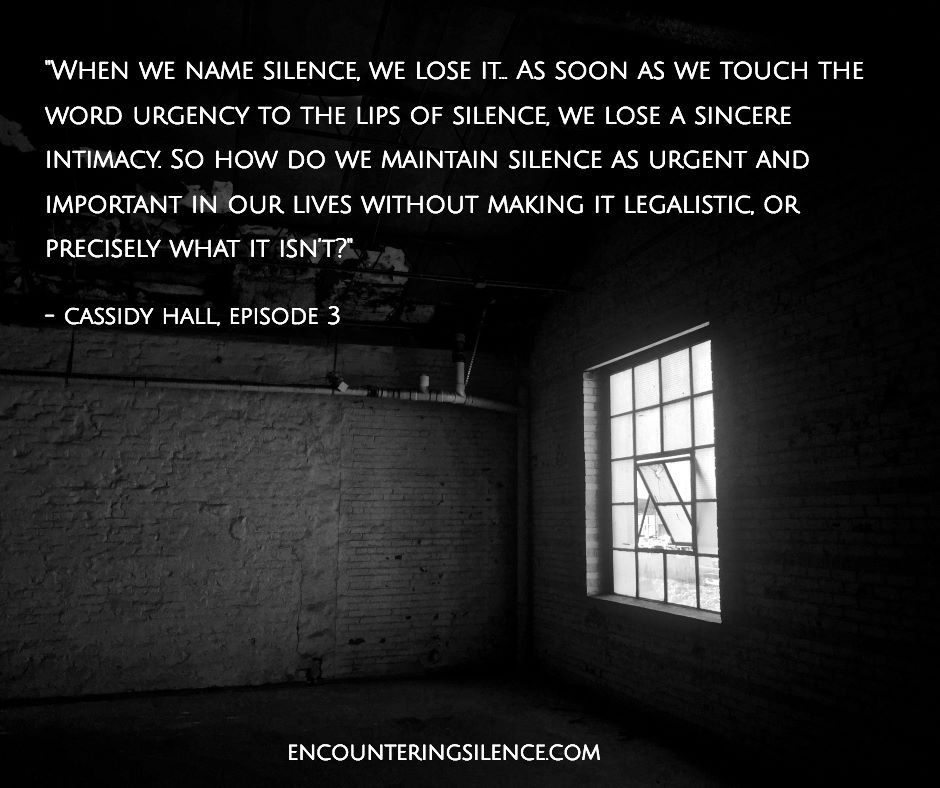 Enjoy my work? Become a Patron.